The second show of the concert series we're presenting in partnership with Mercado Negro (Aveiro, PT's finest venue) takes place next Friday. This time around we bring you Zachary Cale and The Black Swans, two of the best American songwriters the 00s have brought us. Here's what other people said about their latest records…
"With apologies to Robin Pecknold [Fleet Foxes], Justin Vernon [Bon Iver], Kristian Matsson [The Tallest Man on Earth], and the other great folk singers we've been heaping praise on the past few years, there's something everyone needs to know. Zachary Cale is the best singer-songwriter working right now. Period." - POPMATTERS (9/10)

"For all its grave intimations, Occasion For Song exhibits a true joy in creating and playing music, in finding the right notes and the right words. It's a complex, even contradictory record, not just the Black Swans' best but one of the most incisive and moving mediations on life and the loss of it in recent memory." - PITCHFORK (7.6/10)
Tickets cost the ridiculous amount of €4 and the first concert takes place at 10:30pm. There's no opening or closing act here as both bands are the headliners on this tour, and we'll only know who gets to play first on the day of the concert. Be sure to be there early! You can make your reservation by emailing mercadonegro.correio@gmail.com. There's only 85 tickets available. Listen to Zachary Cale's latest record, Noise of Welcome and the Black Swans' seminal debut album Who Will Walk in the Darkness with You? below.
DSS
J. Tex might have spent all his life in Denmark, but his roots lie deep in American soil: he was actually born in Detroit, so you can now stop not taking him seriously as a country singer just because he comes from chilly Scandinavia. (Come on, everyone loves Scandinavian songwriters, why shouldn't you?) "Look Up Look Down" smells classic through its three minutes and is the first single off his latest record - the first album I've heard from him and his Volunteers - named House on the Hill, which was just released last week. You can get it via Swedish alt label Heptown Records.
DSS
Americana act These United States released their a video for their song "Maps" off their fifth, selftitled album released earlier this year. Maxwell Sorensen did it and I thought you should also know more about the amazing album artwork, done by Todd Roeth. Here.
DSS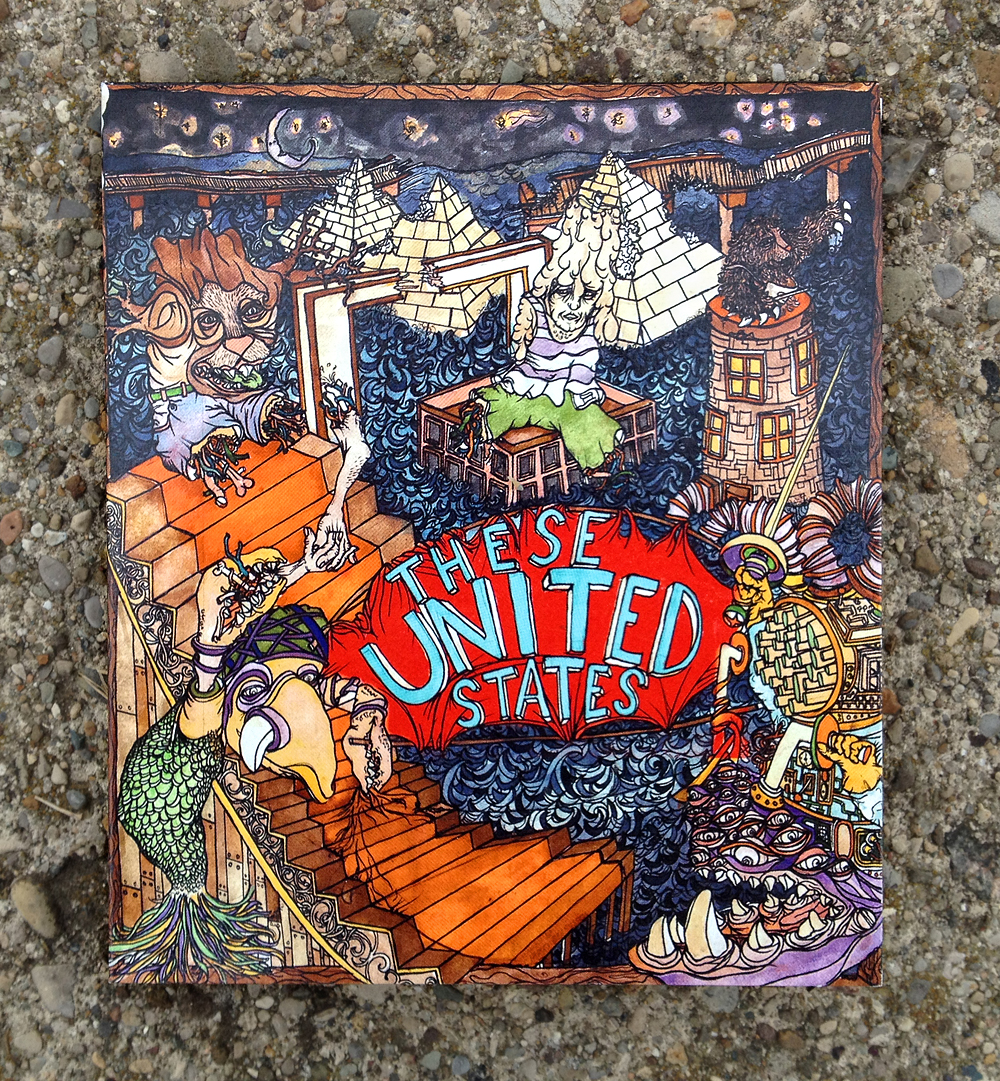 My dear friends from Blessed Feathers, who released an album on Cakes and Tapes around this time last year will put out a new record, Peaceful Beasts In An Ocean Of Weeds next October 9. But first, they teamed up with Peter Wolf Crier to do a pretty good cover of Red Hot Chili Peppers' "Porcelain".
The new album will be released as hand-numbered, limited-edition digital vinyl discs. All pre-orders of the album placed before street date will receive a free copy of the new Summer/Fall 2012 issue of frontman Donivan Berube's literary zine, Sleeping in a Torn Quilt / Dreaming of Gold. I own the first issue and the zine alone is totally worth the money you'll spend on the record. Also, go see them live if you're around:
09/07 - Milwaukee, WI @ Yellow Phone Music Conference
09/09 - Milwaukee, WI @ The Hotel Foster#
10/08 - Milwaukee, WI @ Stonefly Brewery*
10/09 - Rock Island, IL @ Rozz-Tox QC*
10/10 - Champaign, IL @ Mike N Molly's*
10/11 - North Manchester, IN @ The Firehouse*
10/12 - Columbus, OH @ Rumba Cafe*
10/13 - Youngstown, OH Cedar's Lounge*
10/14 - Pittsburgh, PA @ Howlers Coyote Cafe*
10/16 - Brooklyn, NY @ Brooklyn Brewery (The AV Club CMJ Party)
10/17 - New York, NY @ Stratosphere Studio* (Fred Perry & Insound Vinyl CMJ Party)

# - w/ Hugh Bob & the Hustle
* - w/ Way Yes (Lefse Records)
Stream the C&T-released album From the Mouths of the Middle Class here:
DSS 
a Jigsaw, "Even You"
Yet another video off Drunken Sailors and Happy Pirates, the latest LP by Portugal's finest band from the last 10 years. Now available on vinyl.